The GSR80QA features a quilted maple art grain top on a double-cutaway okoume body bolted to a maple neck with a 22-fret purpleheart fingerboard with white dot position markers and a black headstock. Components include a pair of Dynamix J passive pickups, a B10 fixed bridge with 19mm string spacing, a black plastic nut, Die-cast machine heads and chrome hardware. Controls consist of individual volume knobs for each pickup, a single tone and EQ.
---
SPECIFICATIONS
---
CONTROLS
DESCRIPTION
There are four knobs on this bass. The two knobs closest to the bridge are the volume knobs. The knob closest to the input jack is the tone knob, and the 4th knob, closest to the neck, is PHAT II EQ knob.
---
FREQUENCY RESPONSE
DESCRIPTION
The variable range of the frequency increases from 20Hz to the high range, and the variable range decreases from the peak around 100Hz to around 1000Hz. The variable width of the frequency becomes large again in the high range from around 1000Hz, and reaches the peak at around 10,000Hz, and then becomes smaller again. The variable range around 100Hz is about 15dB, the range around 1000Hz is about 5dB, and the range around 10000Hz is about 10dB.
---
FEATURES
Phat II EQ
Phat II active bass boost adds additional low-end power.
Purpleheart Fretboard
The Purpleheart fretboard emphasizes the beauty and the rich tonal character of this bass.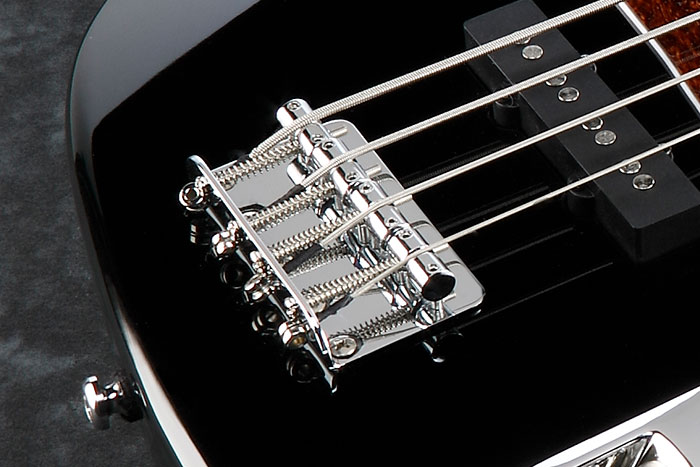 B10 bridge
The B10 bridge allows fully adjustable intonation and solid tuning stability.