Kawai K500 Upright Piano
With its taller 130cm height and well-designed scale, the K500 offers a rare combination of power, dynamic range and tonal richness to meet the musical demands of any studio environment.
---
Touch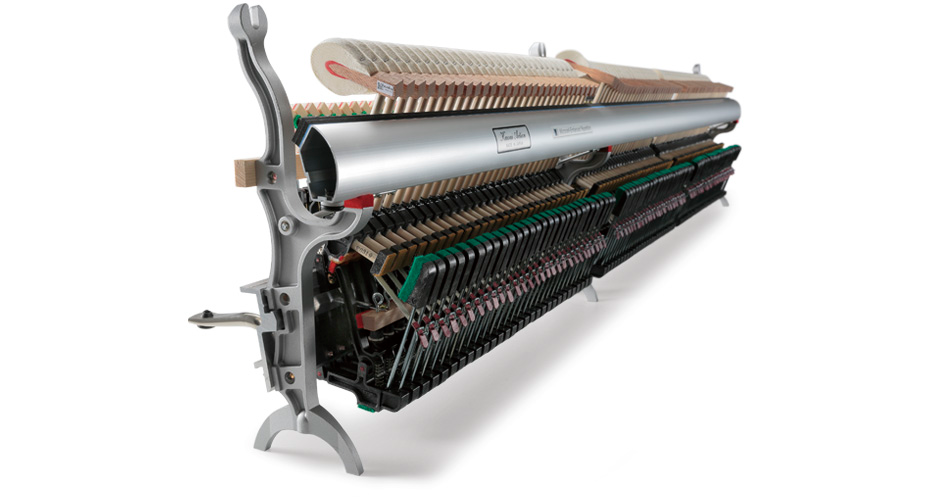 Millennium III Upright Action
Millennium III Upright Action features components made of ABS-Carbon, a composite material created by the infusion of carbon fiber into our renowned ABS Styran. ABS-Carbon is incredibly sturdy and rigid, which allows the creation of action parts that are lighter without sacrificing strength. The result is a stronger, faster action that offers more power, better control and greater stability than conventional all-wood actions.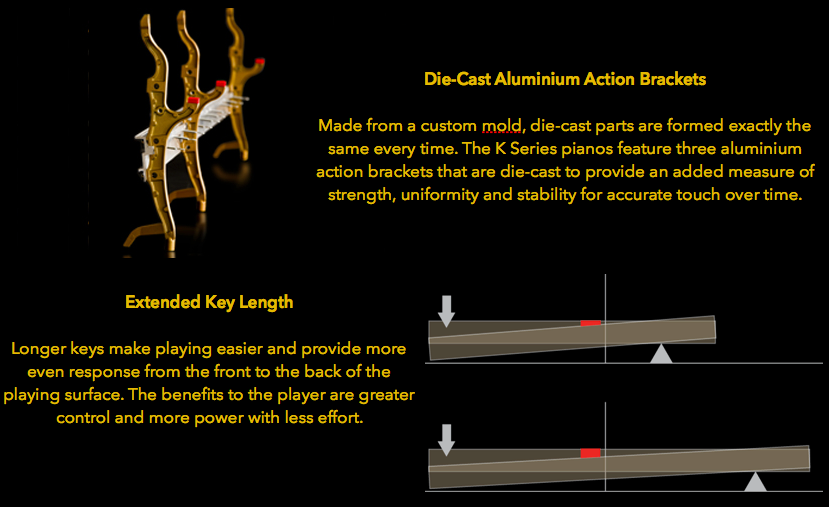 Tone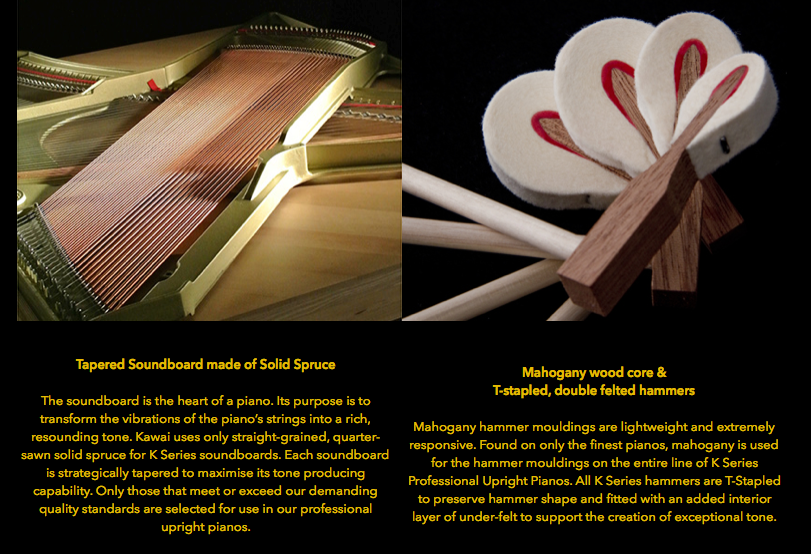 Strength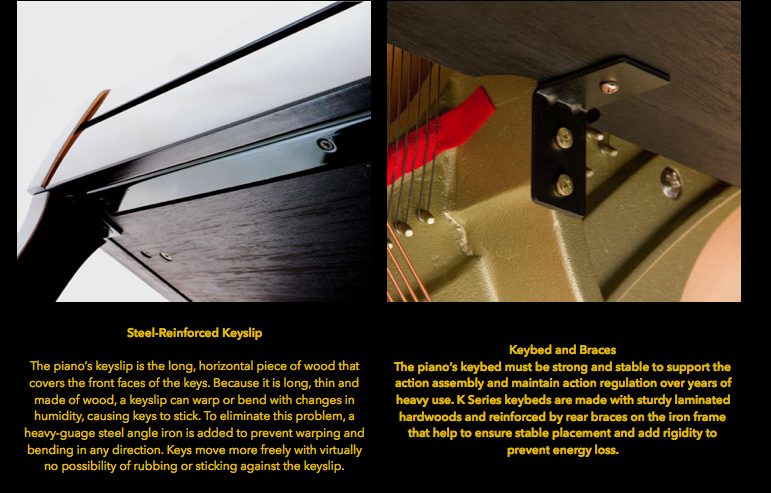 ---
Specification
Size
Height
130 cm
Width
150 cm
Depth
62 cm
Weight
238 kg
Touch
White key surfaces
NEOTEX
Black key surfaces
NEOTEX
Action
Millennium III
Hammer felts
All underfelted
Sound
Soundboard
Solid Spruce, Tapered
Speaking length of no.1 string
1,230 mm
Cutoff bar
2

Agraffes
-
Duplex scaling
Fore
Back posts
5

Exterior design
Pedals
Soft, Muffler, Damper
Casters
Double, Brass
Softfall
✔
Lock
✔

Other features
Steel reinforced keyslip & keybed
*Depending on market location*
*Specifications are subject to change without notice*